Navigating swiftly through myriad features becomes a seamless task with Assembled's Universal Search! You are able to search agents, pages, and filters to easily find what you need.
Mac Users
Activate the Universal Search by pressing the Command (CMD) + K keys together. A search bar will surface, allowing you to enter your destination. A quick press of the enter key, and you'll find yourself on the desired page promptly.
Windows Users
Summon the Universal Search by holding down the Control (CTRL) + K keys at once. With the search bar in play, enter your destination, hit enter, and the sought-after page will appear before you.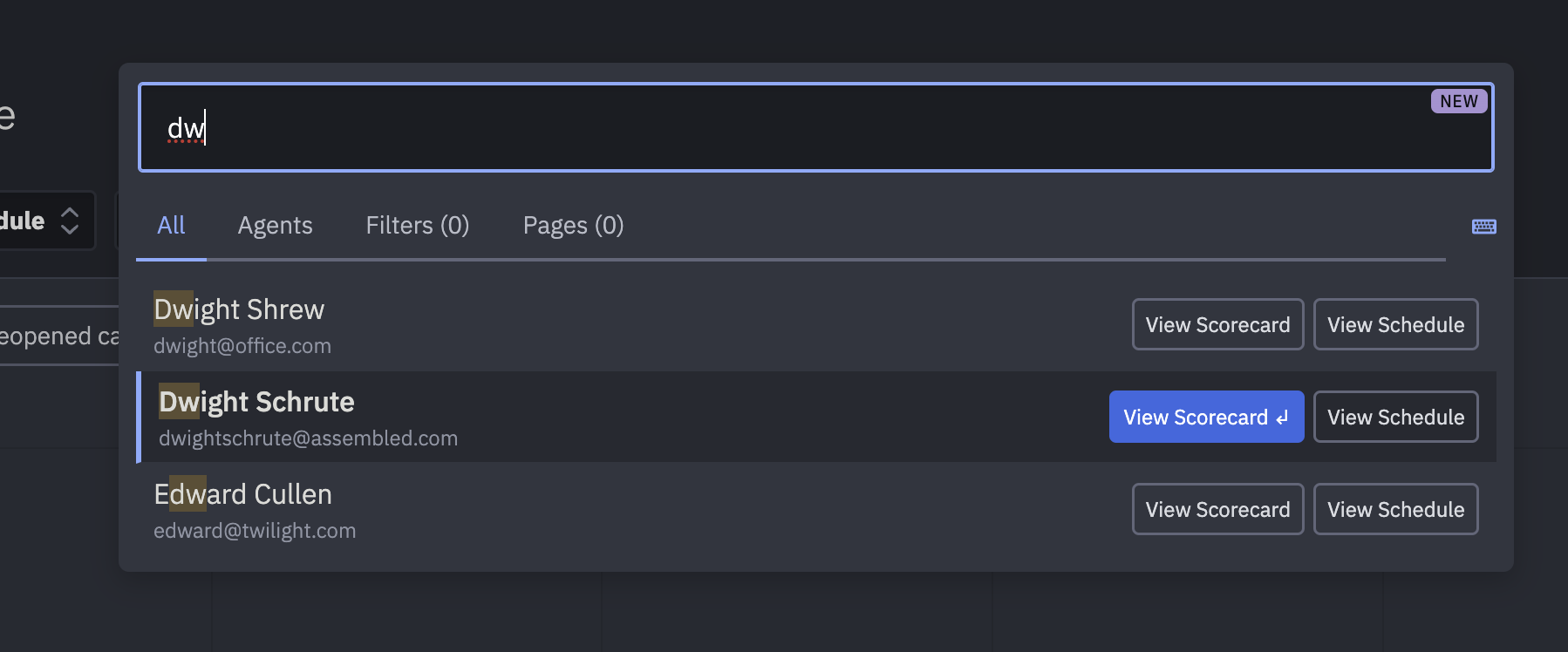 🧠 Insider Tips
Utilize the up and down arrow keys to easily traverse through varied items in the dropdown menu.
Press the Tab key to switch between "View Scorecard" and "View Schedule"