Filters allow you view your staffing timeline, forecasting, and reporting with greater granularity. They also help you keep your agents organized.

There are two types of filters: Sites and Teams.

The difference between Sites and Teams is that an agent can only be part of one Site, while they can be part of as many Teams as you'd like

Sites are typically used to indicate the different regions/countries/cities that agents are located in.


Teams are typically used to distinguishing different teams and reporting structures.

Please note, Sites do not filter staffing needs. They only filters the agents displayed. There is one exception to this rule: if you have manually uploaded requirements at the site level, staffing needs per site will be reflected in Assembled. Assembled does not provide any allocation of staffing needs/required staffing by site automatically.

To create a new filter, navigate to Settings > Filters (or click here), then click either the Sites tab or the Teams tab, depending on which you would like to create. Then click on the "+ Add New Site" button.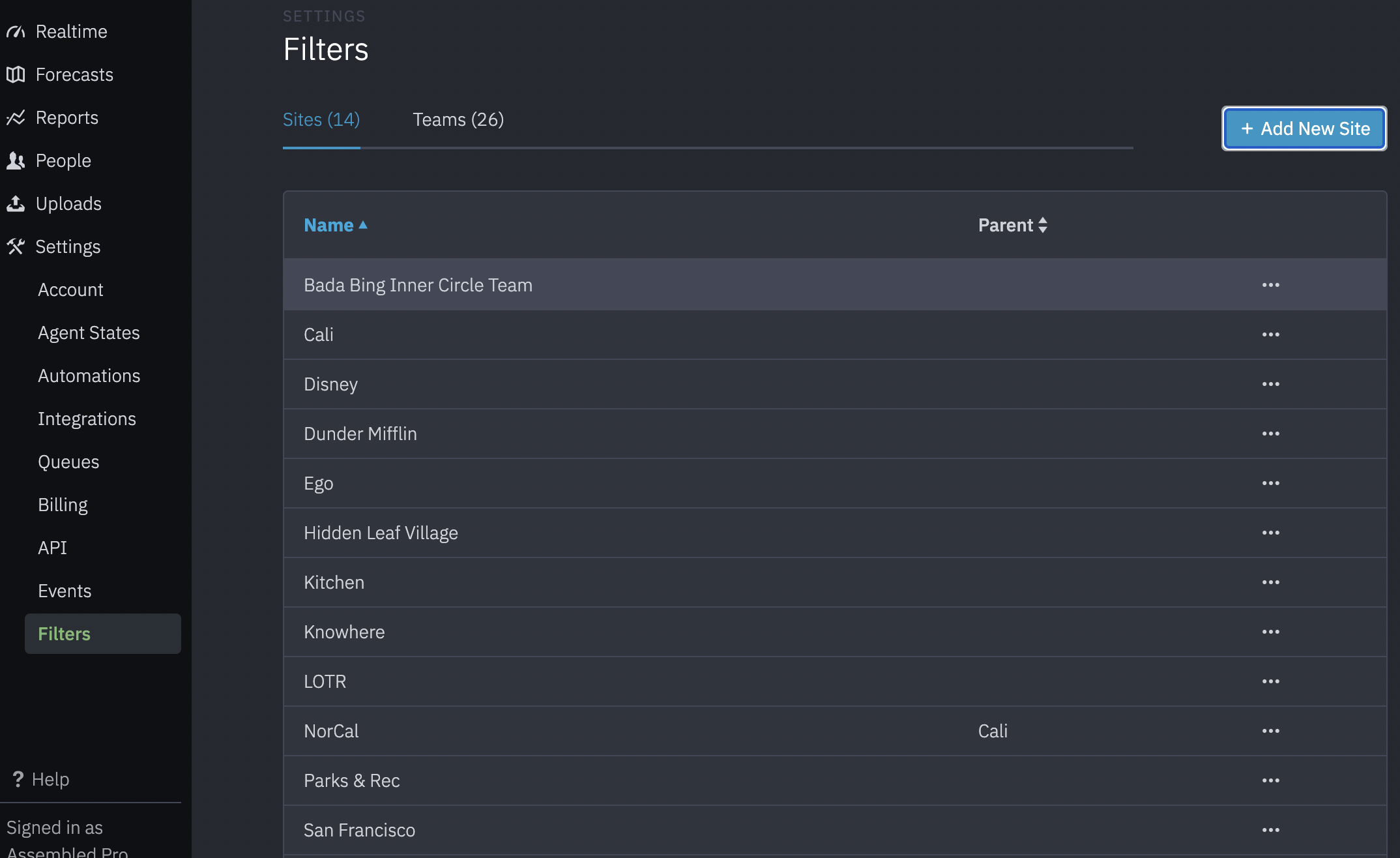 To put an agent into a Site or Team, head over to the People page. Locate the agent you'd like to edit, and click the ellipsis on the far right:




From here click "Edit", which will bring up the "Edit Person" modal: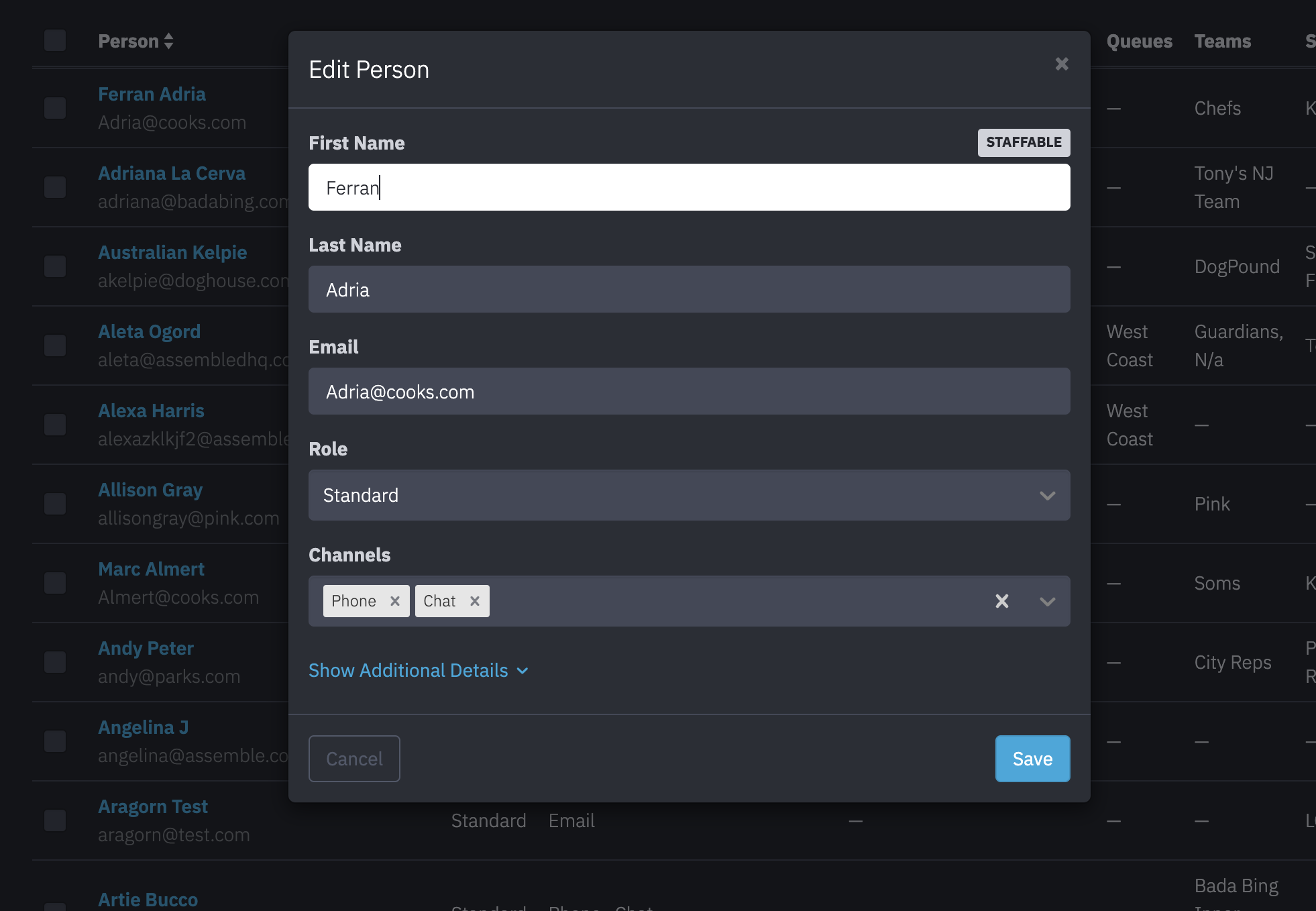 Finally, click "Show Additional Details." Finally, scroll down until you see the fields for Site and Teams. From here you can change which of these apply to the agent you've selected: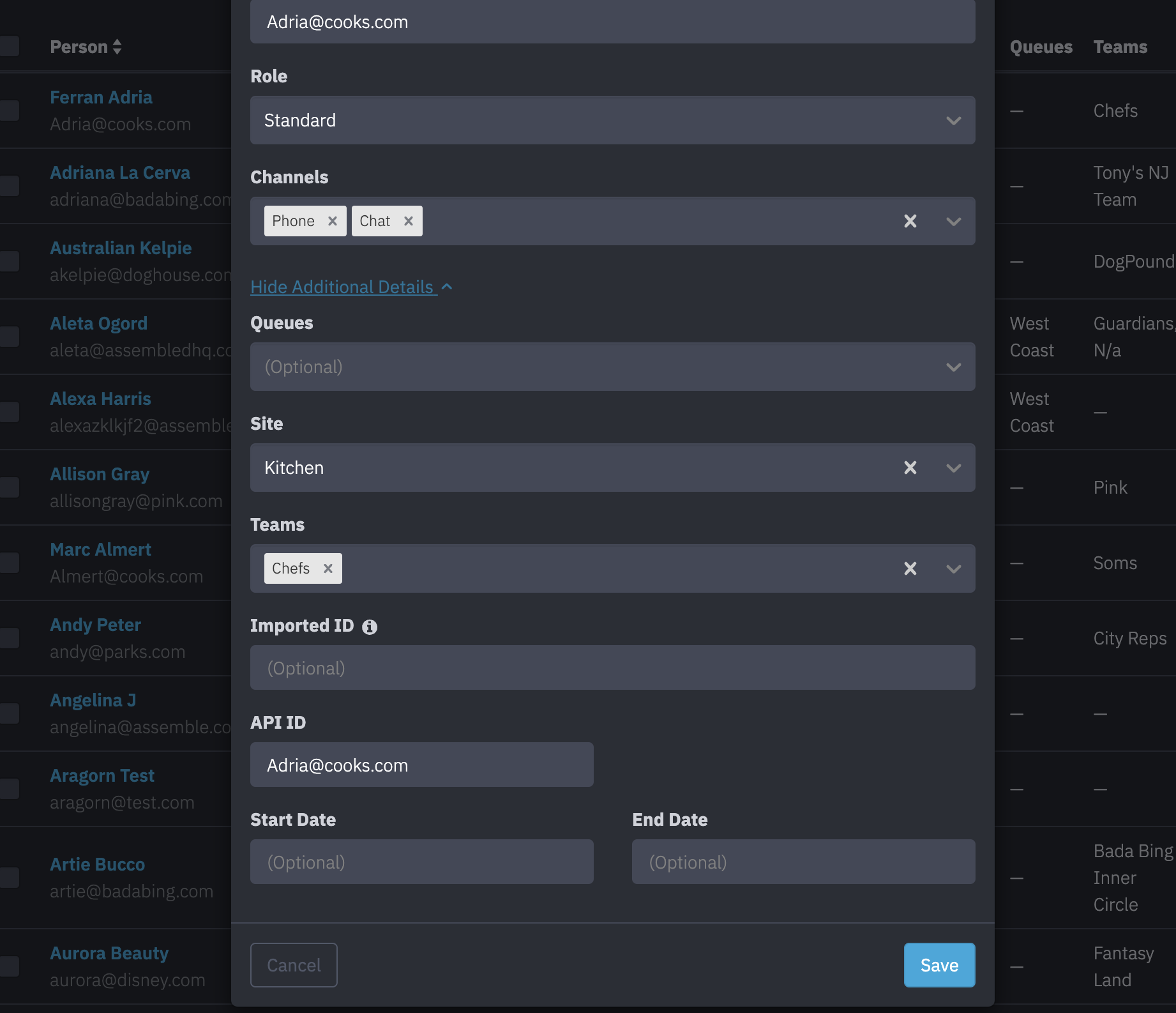 To filter what you see by Teams or Sites, click the Filters button in the top right, then pick the Teams and/or Sites you'd like and, finally, click "Update Filters." This button can be found on the Staffing Timeline, in Forecasts, and in different reports.