This article will walk you through out to connect Assembled to your UJET instance. Once they are connected, Assembled will start tracking incoming tickets and agent states for reporting and forecasting.
Step 1: Input Access Codes
Go to

Settings > Integrations

in Assembled

Click

Integration directory

Find UJET in the list, and click

Add

In the dropdown, input the following:

UJET Subdomain

This is what precedes "ujet.co" in the URL of your instance.

UJET API Key

This can be found under "Settings" and "Developer Settings"

Click

Connect With UJET

Note: It can take up to 24 hours for agents in Assembled to sync with their UJET profiles. In the interim, you may see a placeholder for the agents within the Realtime view which says "Please connect agent profile".
It may be the case that, after 24 hours, this message continues to appear for some -- but not all -- of the rows in the UJET section of the Realtime view. This indicates certain agents within your UJET are not in Assembled.
If you would like more information on the syncs and mappings we use for the UJET integration, this article has further details.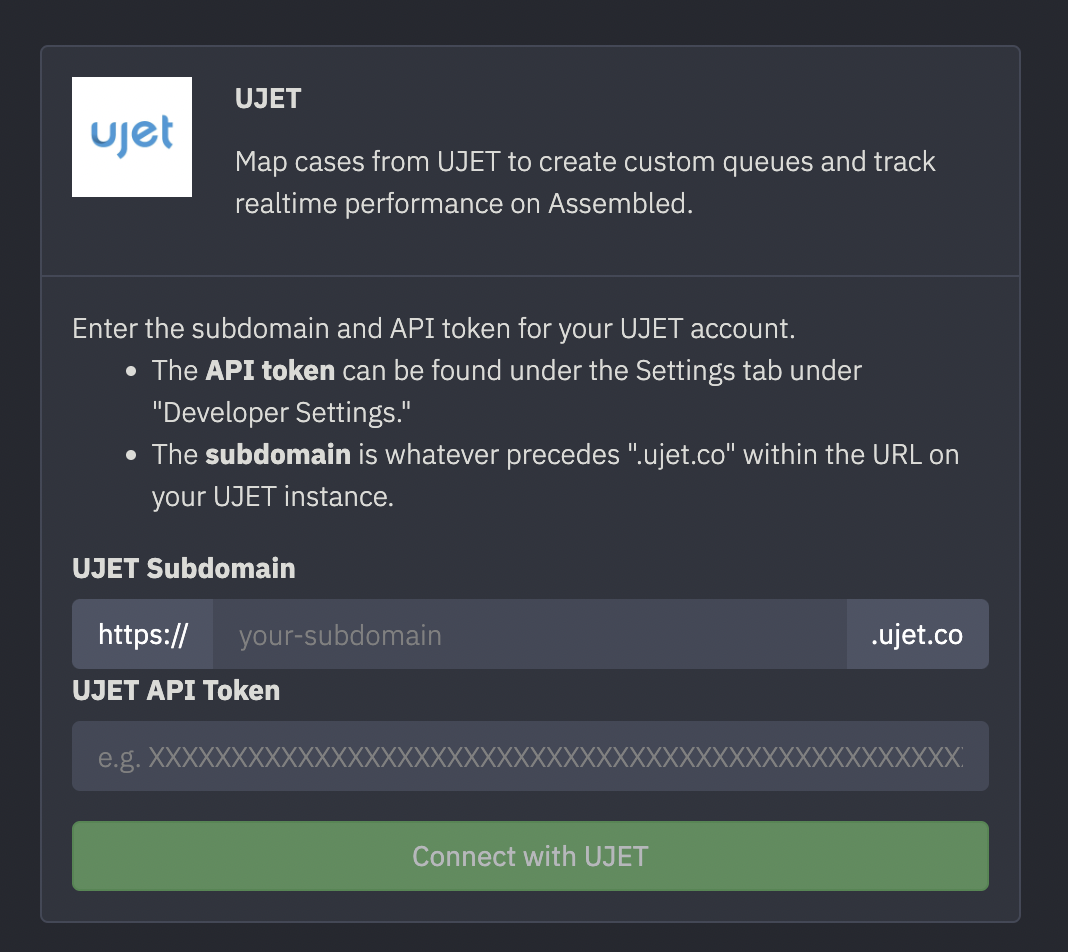 If you would like to setup queues and exclusions for tickets in UJET, this article has details on how.