Assembled has options to configure your instance to your personal needs and preferences. Below is a walkthrough of the options you have to customize your account.
Profile
This is the details of your name that will show up on the Staffing timeline and My schedule page- should you be staffable- as well as in Reports, and the People page. Users will find you by searching for your name and email that is on your Profile.
Appearance

Assembled gives you the option between Dark and Light mode. You can set it to match system settings which is based on the browser setting. Or you can specify what mode you want. The change takes place immediately and only affects your personal account.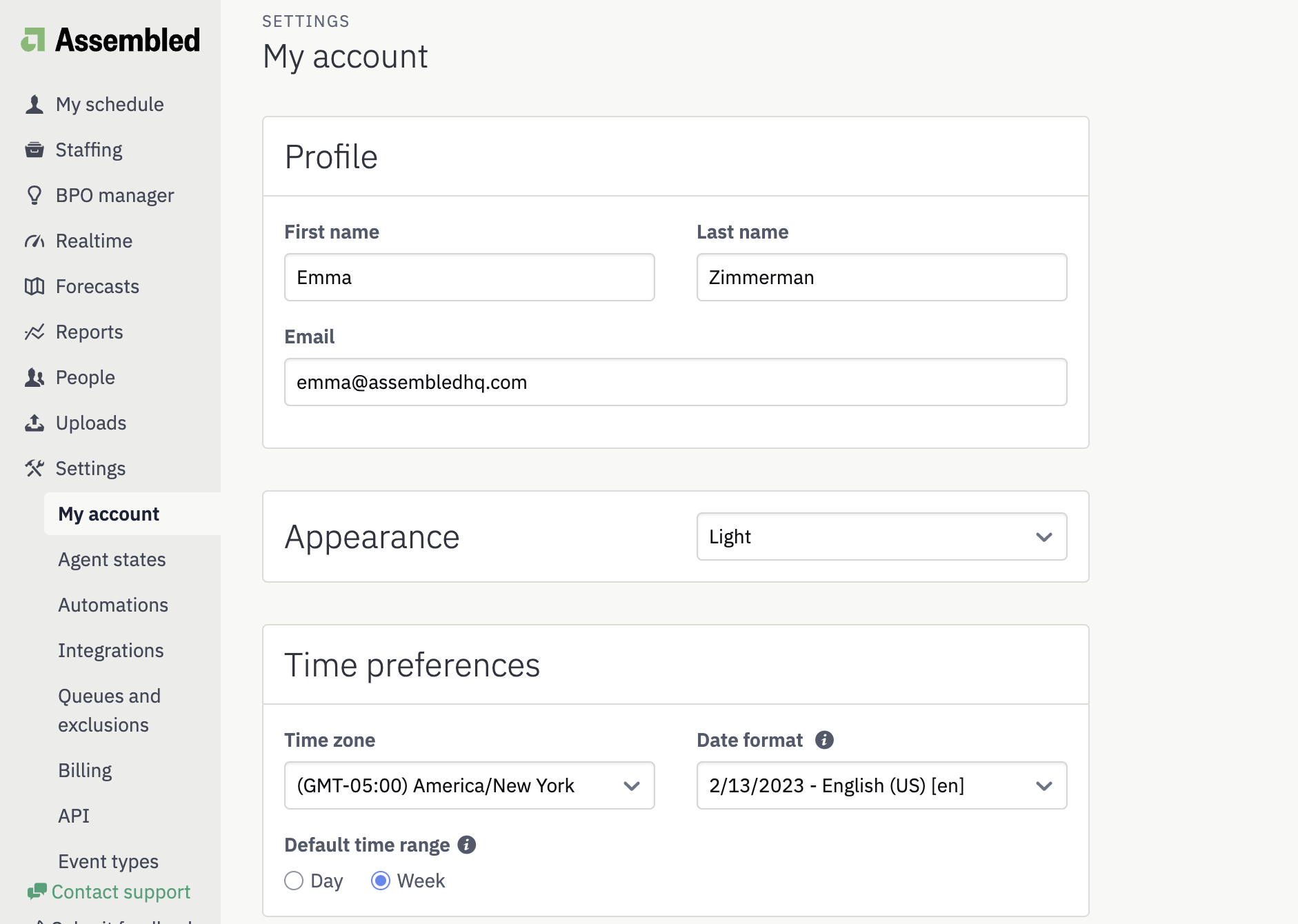 Time preferences
Set the Time zone to the desired time zone you would like Assembled to display all dates for you. The Staffing timeline and Reports will display in your selected time zone.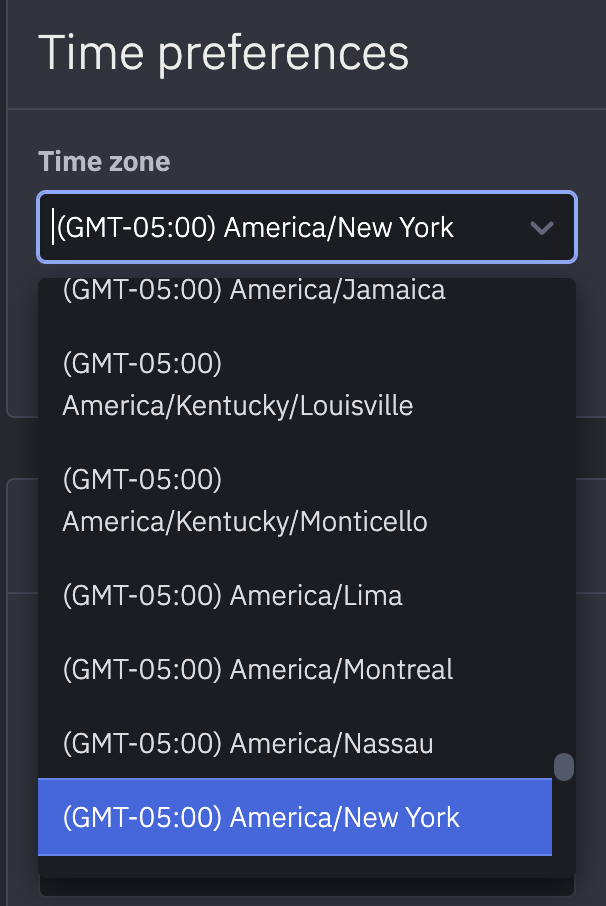 You can also select the format you want dates to display in via the Date format option.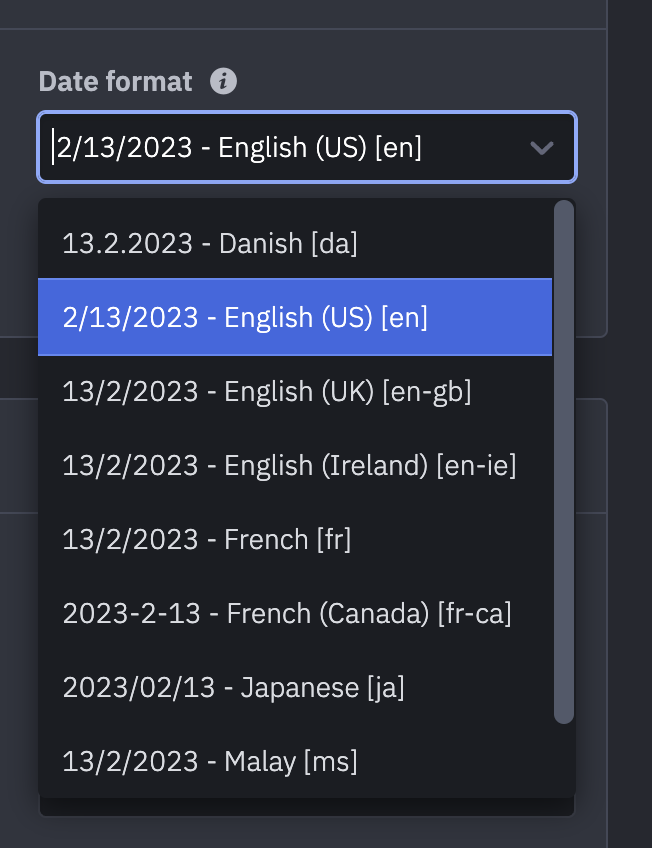 There is the option to select the time range that Assembled will default to on the Staffing timeline and My schedule page. You can choose the day range or the week range. These options only apply on your personal account.
Defaults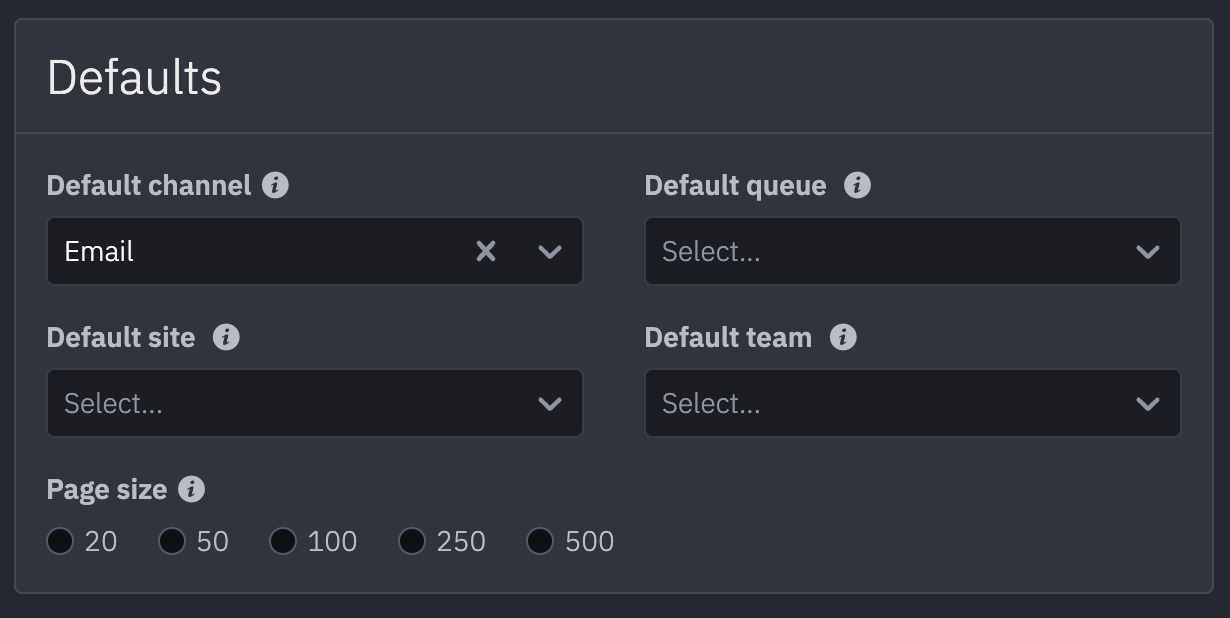 These settings are used to set defaults for filters and page size. Selecting a default channel, queue, site, and/or team will have that be applied as a filter for the Staffing timeline and Reports. Use this if you have a particular channel, queue, site and/or team that you work with directly to save time filtering. These options only apply on your personal account.
Security
Press this button to change your password. A pop-up will appear that you input your current and new password.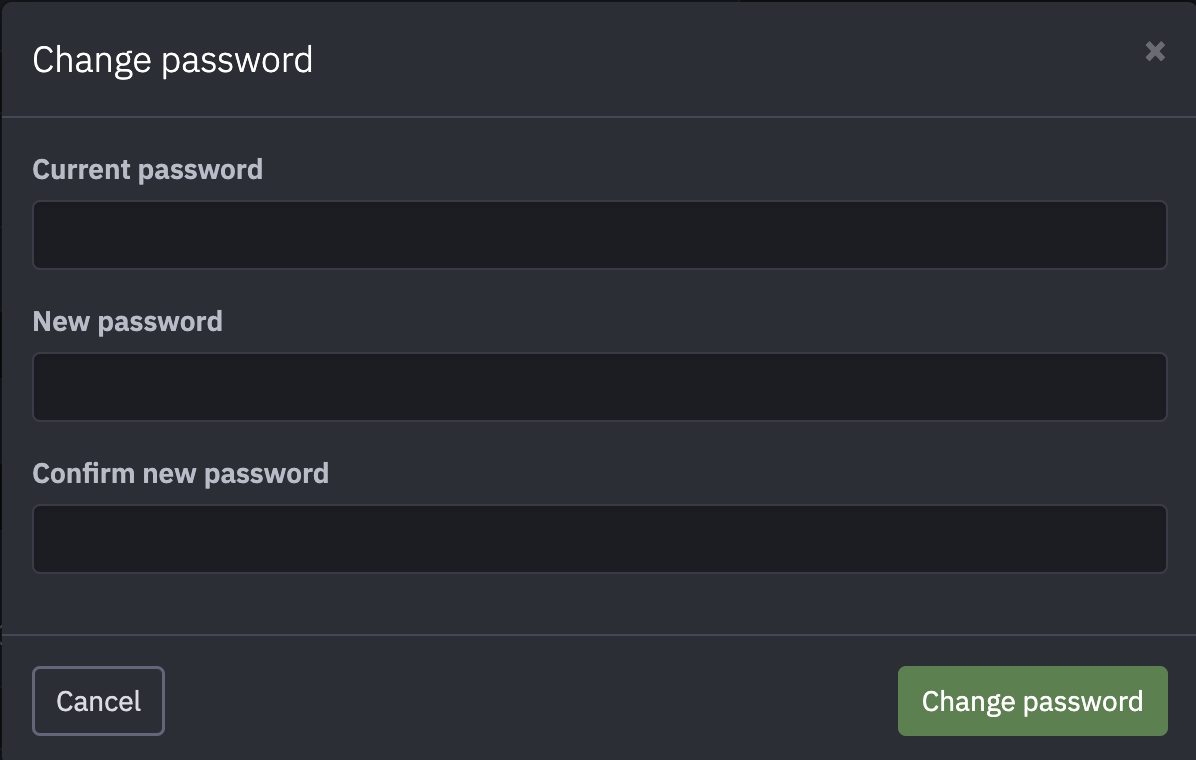 Notifications
This option is only for managers and admins. Click the checkmark to be notified via email every time a new time off request is submitted or if an approved request is cancelled. If it is not selected, you will be selectable from a list on the time off request.