The Team performance report provides detailed information on past performance at the individual and team level. The report includes data across all of your different channels and contact platforms, which can be filtered by Channel, Queue, or Team. In particular, this enables quick and meaningful deep dives into schedule adherence and productivity metrics.
Filtering, Grouping, and Comparing
The Team performance report allows you to filter agents and metric averages by Channel, Queue, Team, or Skill.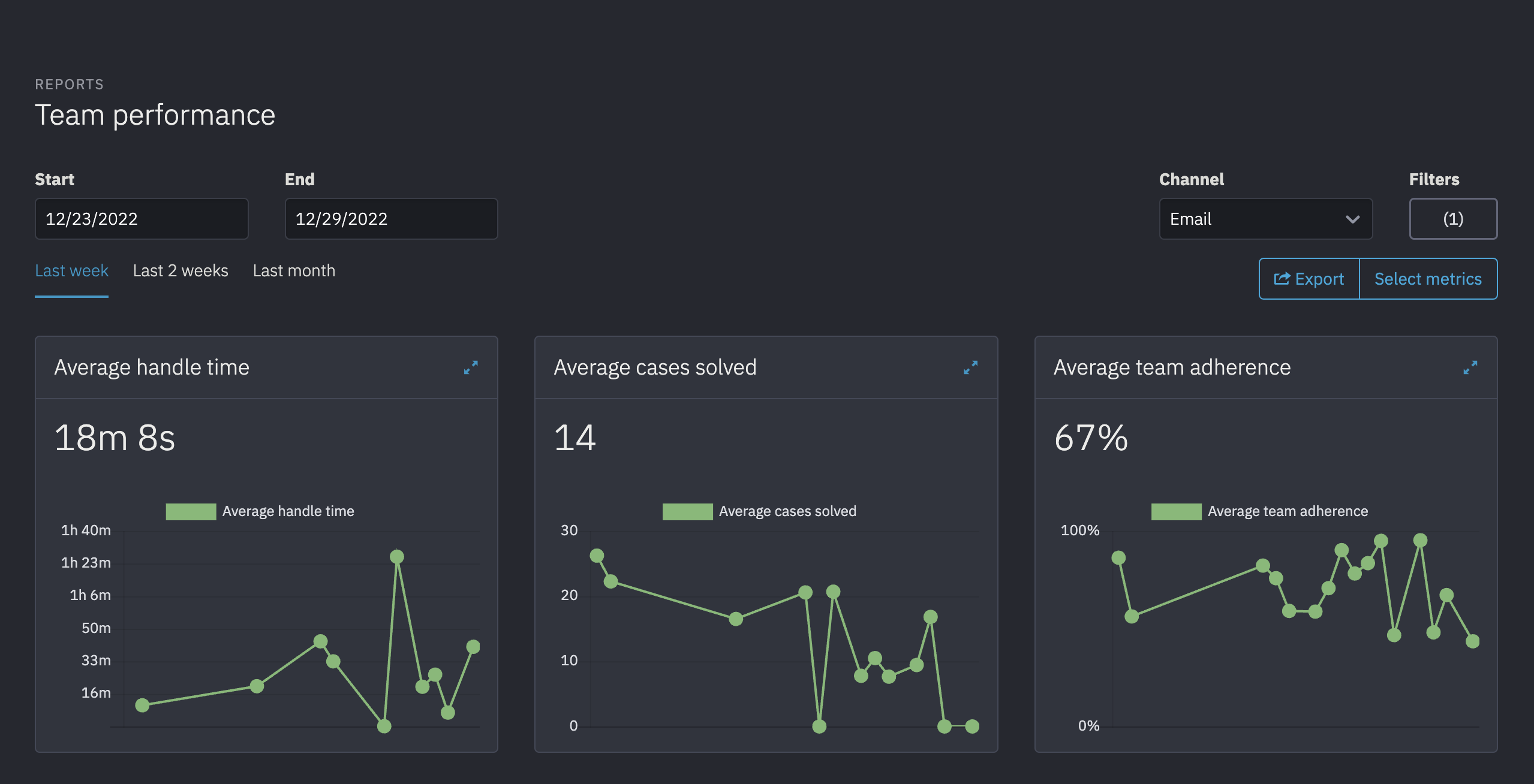 Clicking the expand errors on any of the graphs at the top of the report will allow you to compare a specific agent against the team average, where the average is calculated based on the filters that you have selected. This makes it easy to compare an agent against a specific subset of agents to gauge relative performance or other indicators.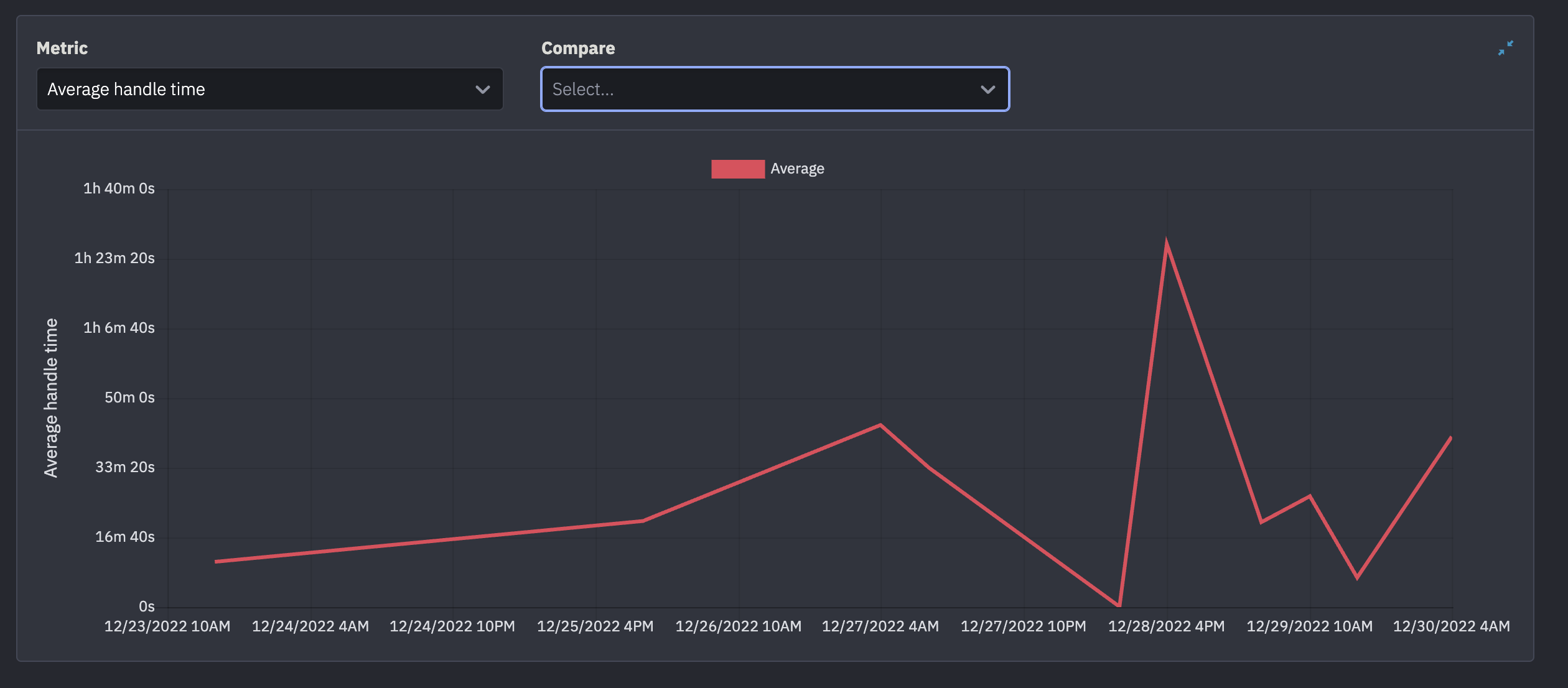 Key Agent Metrics
For more information about the meaning of each metric and how it's computed, please visit the List of Metrics and Definitions.