What's New?
TL;DR
Assembled time off events now have units of either hours or days to allow for more granular time off requests. Users will be able to specify how many hours or days they need off, and approvers will be able to see those details on the request.
Time Off Units
Time off event types now have an associated unit: hours or days. This unit can be edited on the events page at Settings > Events types. By default, time off events are set in hours. If you have an external HR platform, make sure the unit for an event in Assembled matches the associated event in your HR platform for a clean sync between the two.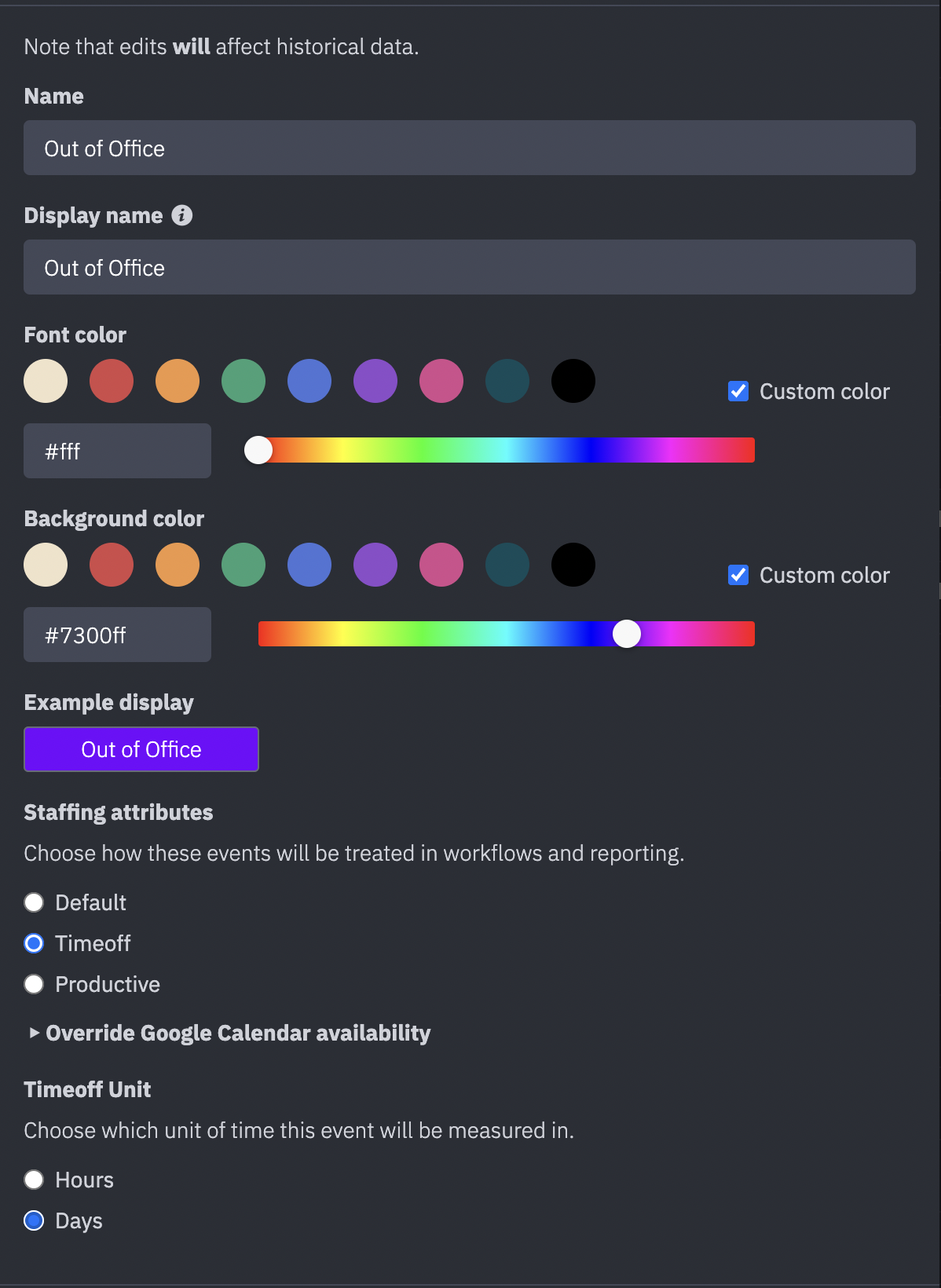 Time Off Day Breakdown
When creating your time off request, you can now specify exactly how much time you will be taking off, allowing for more granular requests. You can request 2 hours off on a Friday for an appointment. Or if your request spans multiple days, you can specify the hours for each day. If you aren't scheduled to work on the weekends, or you are scheduled for fewer hours on one day than you normally are, you can easily reflect that in your request.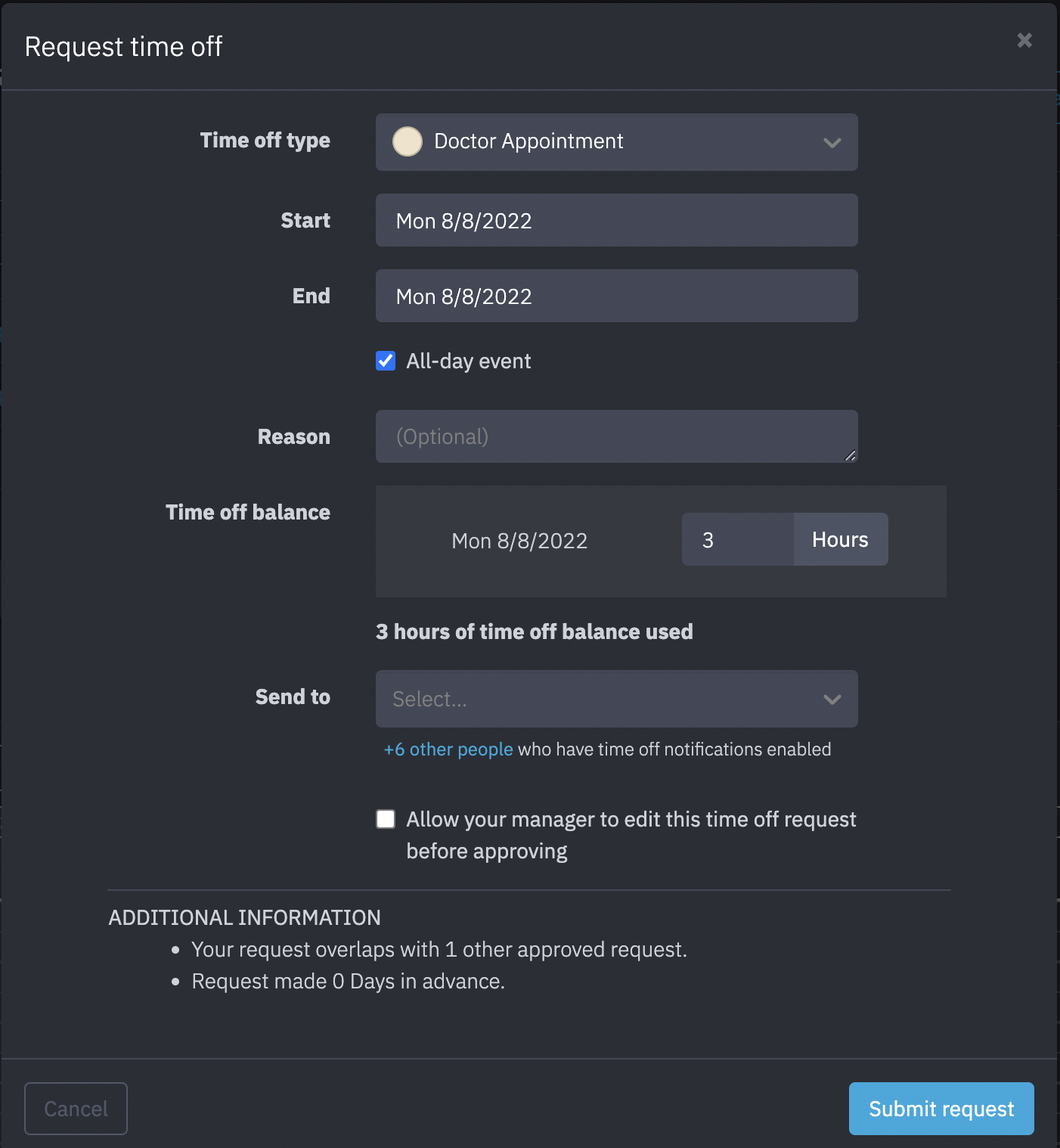 For time off events measured in days, the request behaves the same. You can make a full shift count for one day, a weekend count for 0 days, or an afternoon or morning shift count for half a day. By default, a single day of time off counts for 8 hours. If you would like this to be changed, reach out to support and we can adjust it for you!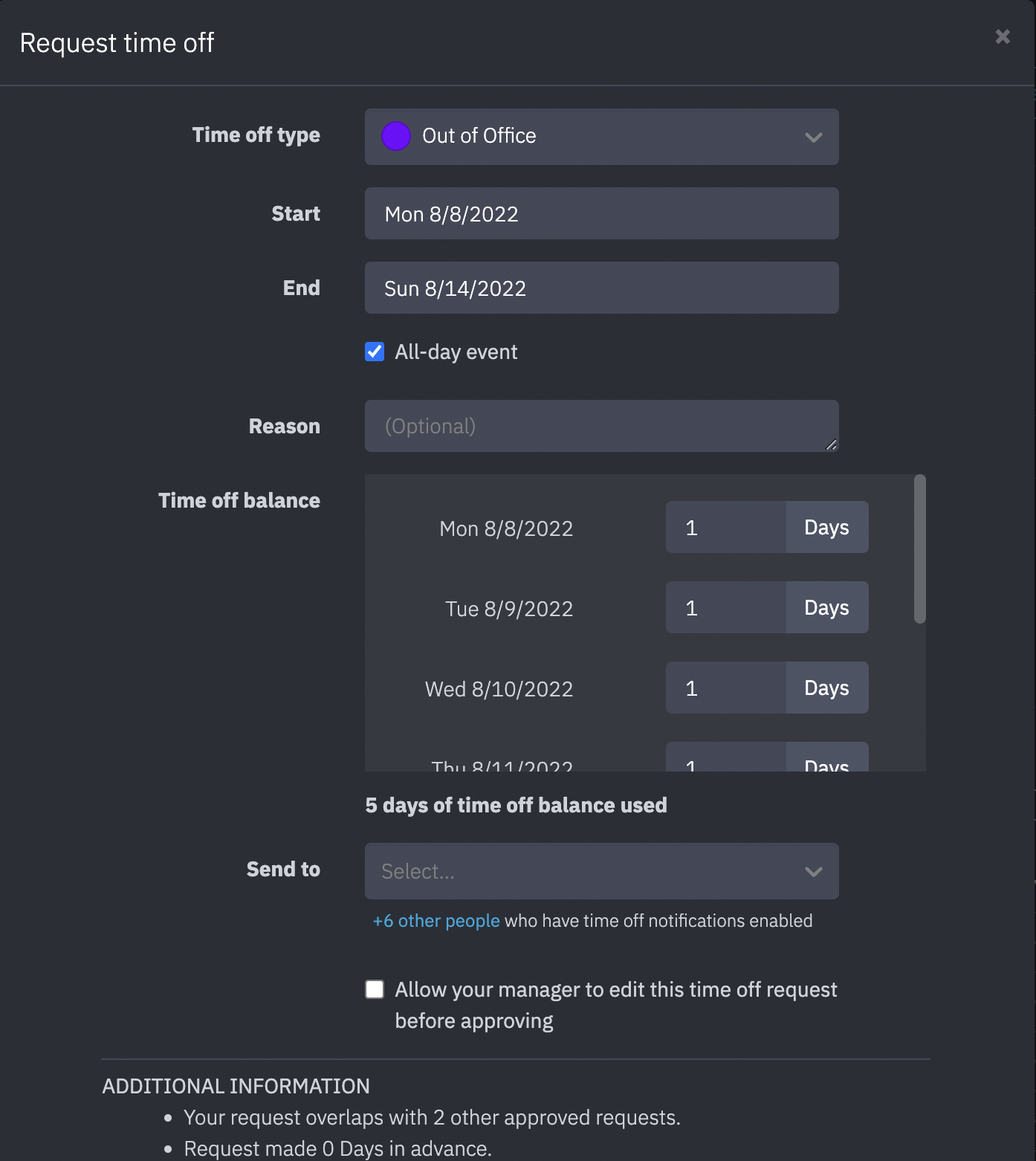 As an approver, you can now see exactly how many hours are being requested, allowing more insight into your team's schedule.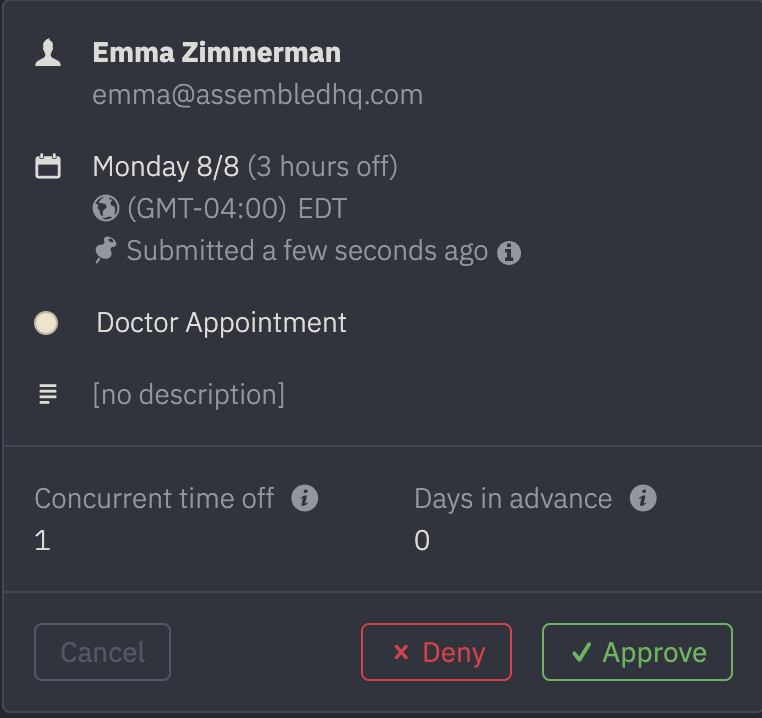 Historical time off requests do not have the addition of units but pending requests can be edited to add this change.
Feel free to reach out to support@assembledhq.com if you have further questions!