Assembled provides Forecasted volume, Forecasted SLA, Distinct agents, and Staffing metrics on the Staffing timeline to help you schedule agents. We do offer a way to add columns to your timeline so you can have additional context you need for scheduling.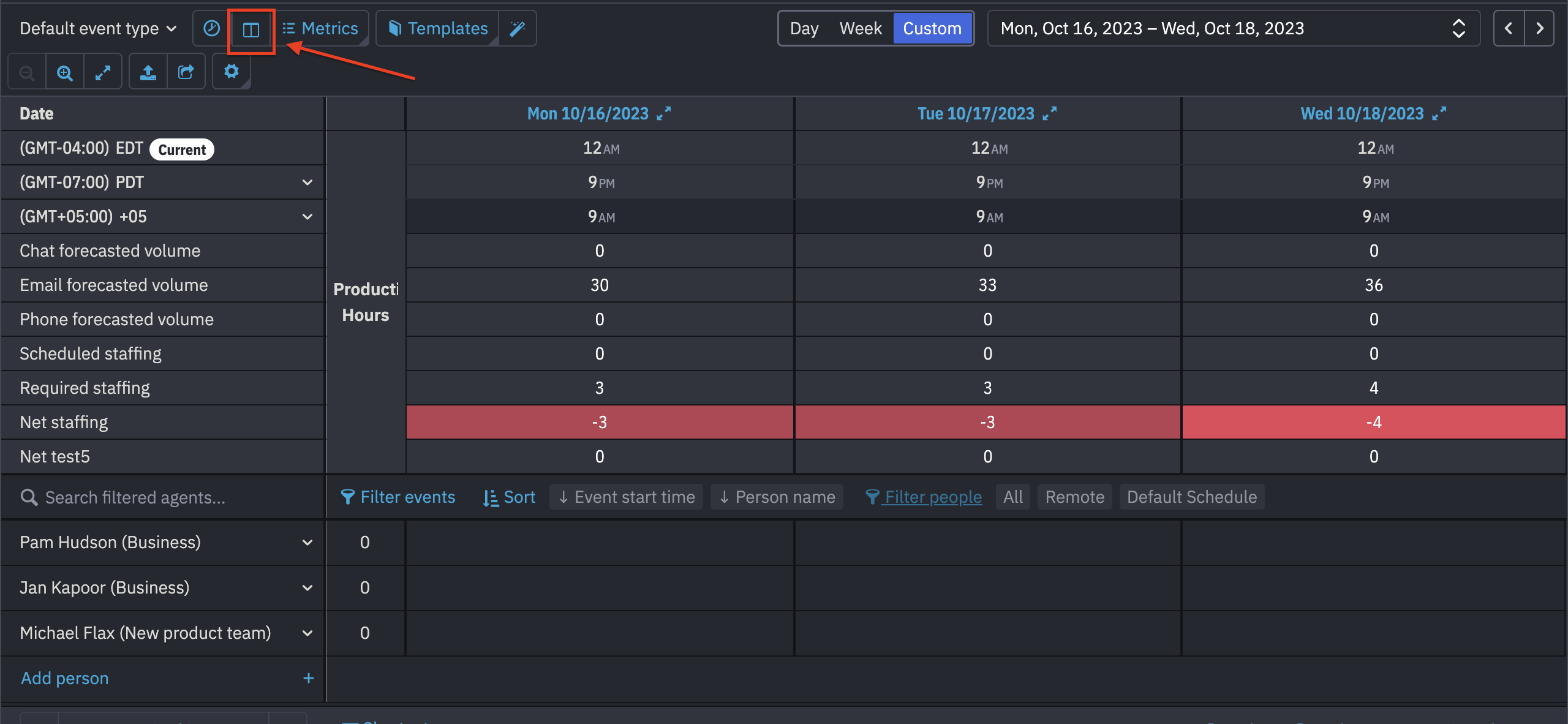 In the upper-left of the timeline- left of Metrics- is a icon button for Additional columns. This opens a panel with options for adding a column to the left or right side of the Staffing timeline.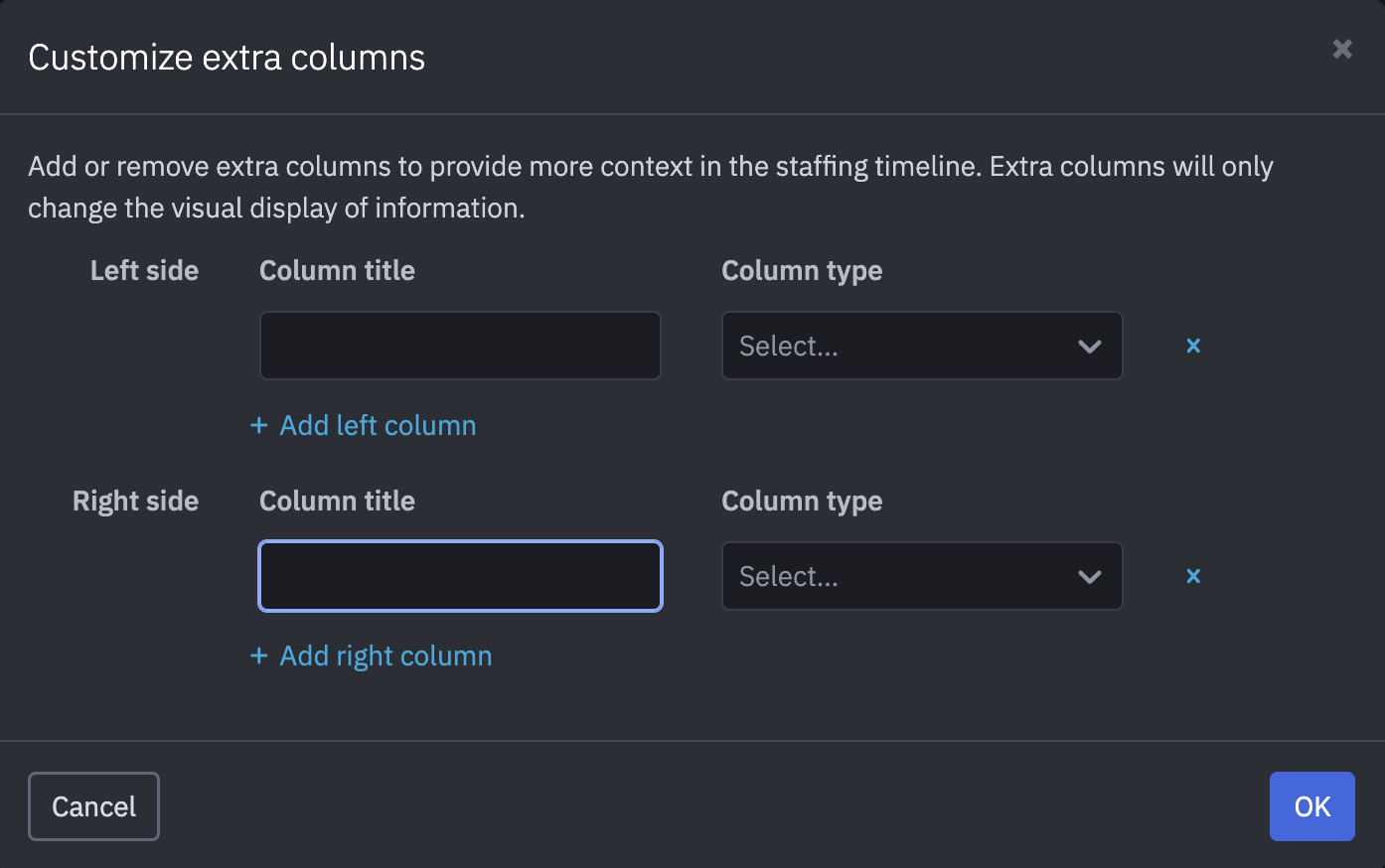 You can name the column what you want, and then select a metric from the dropdown. The Hours spent on event(s) column counts how many hours an agent is scheduled for the event you specify. You can also track Hours spent on productive events to make sure agents are meeting required number of productive hours on their schedule, or that everyone is scheduled for the same number of hours.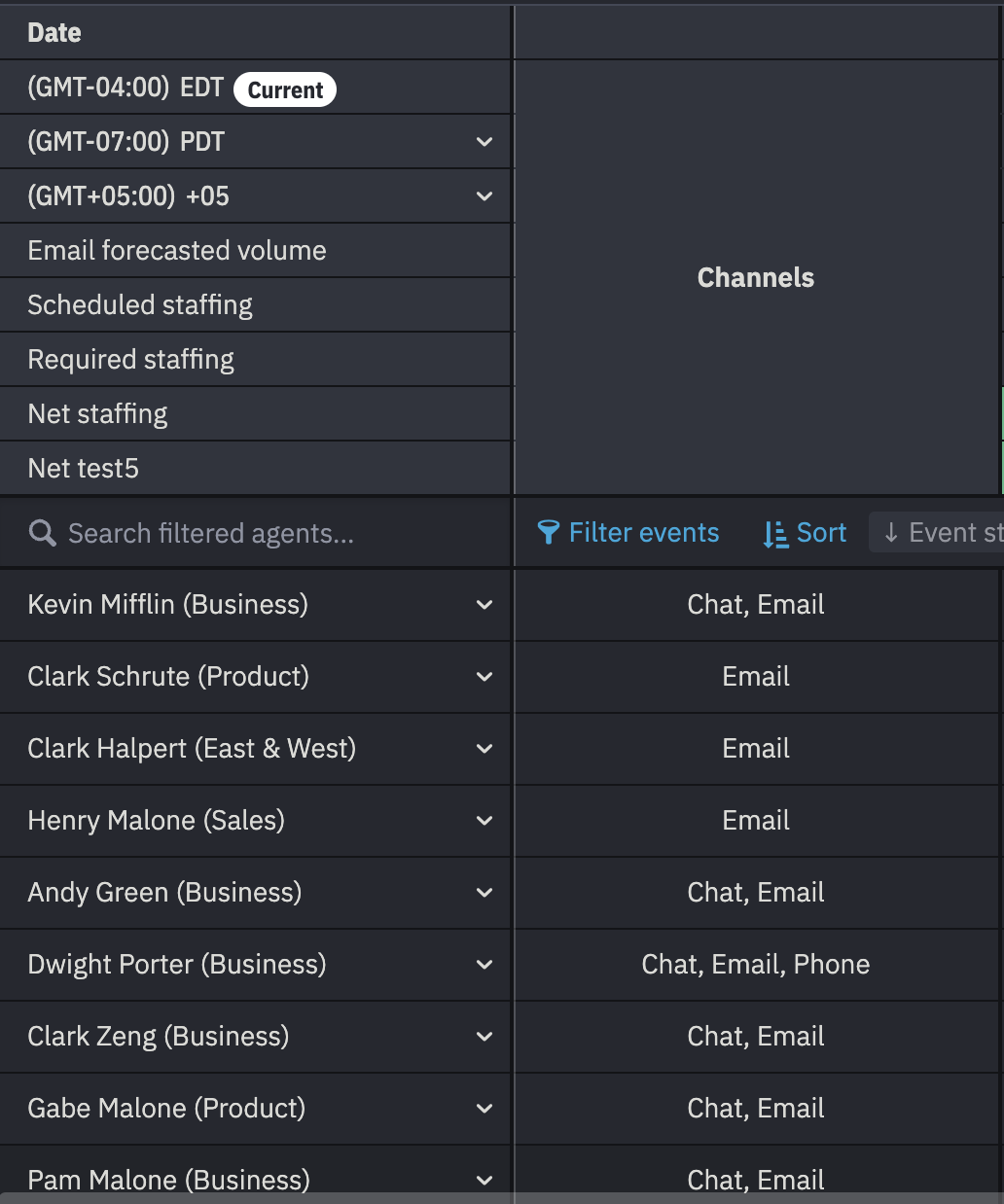 You can add as many columns as you want on either side by clicking + Add left/right column. Removing a column is as easy as pressing the x icon. Once you have the columns you want, press OK for the changes to apply to the timeline.