The Assembled App for Zendesk helps your team to stay on task by making individual and team schedules directly visible within the ticket sidebar and top bar. Agents can also receive real-time notifications on changes to their schedule along with reminders for upcoming events.
How do I add the Assembled App in Zendesk?
1. Find the Assembled listing in the Zendesk App Directory and click Install.
2. Select which roles or groups you want to have access to the app. If you want all Zendesk agents to have access to Assembled, leave the boxes unchecked. The app also has an apiToken field, which we will get in the next step.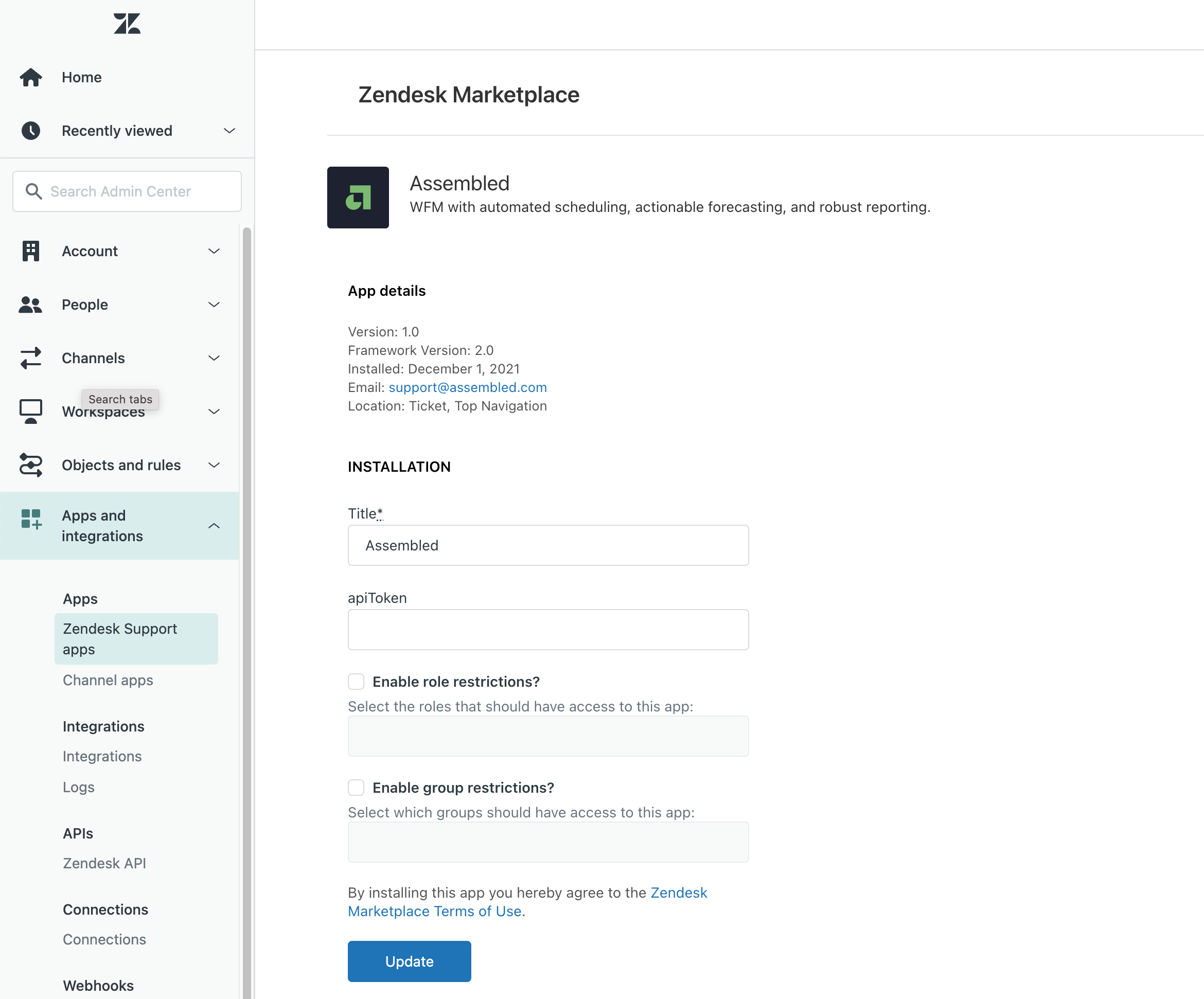 To create a new API key, navigate to Settings > API keys.
Click + Create API key in the top right.
Name the key to be recognizable for what is it used for. We recommend naming it Zendesk API key.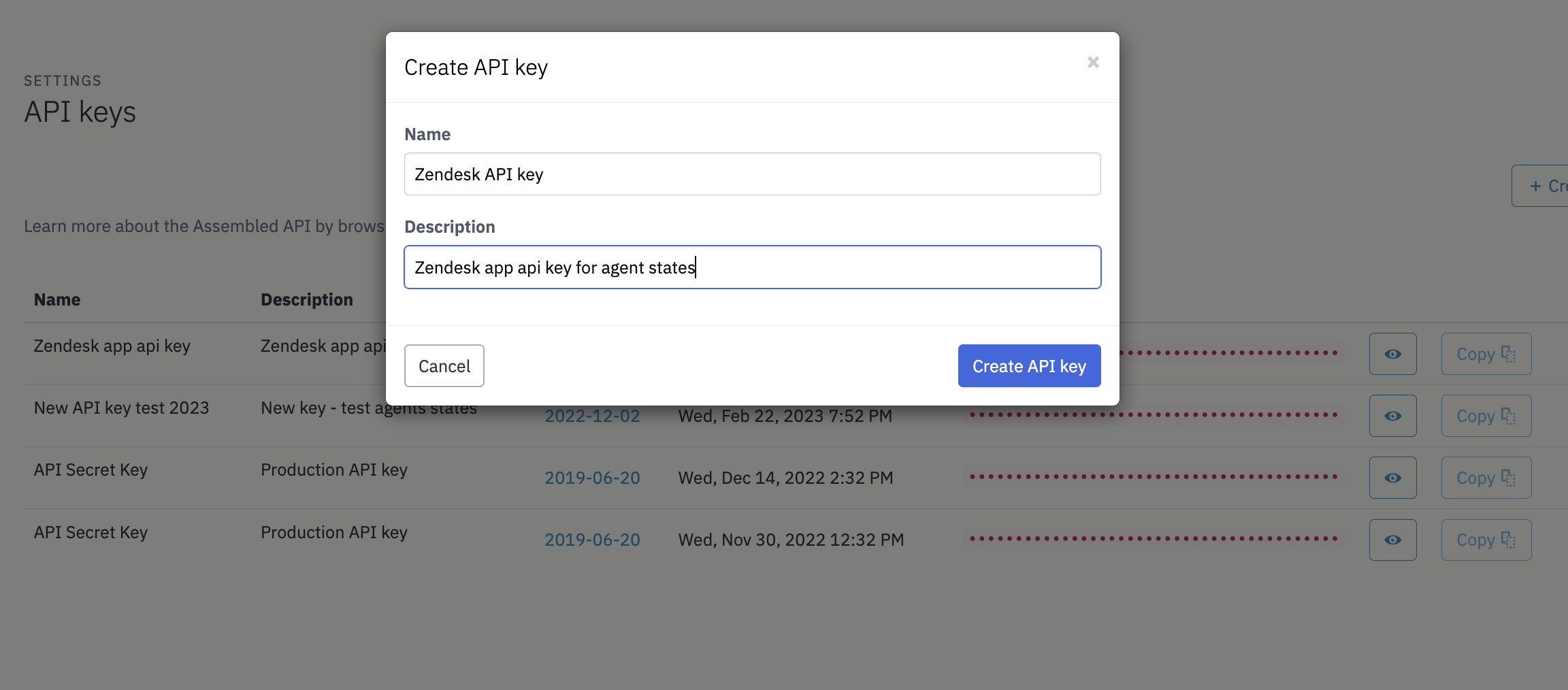 4. Copy and paste the new API key into the apiToken field in the Zendesk app.
5. After you click Install, you should see Assembled installed alongside other apps.
6. Once you've installed the app, agents will be able to see their individual schedule and the team's schedule from Assembled in the top navigation bar and ticket sidebar of Zendesk.

Note: Your support team must already be using Assembled to create and manage your team's schedules. If you don't have an Assembled account set up, please request a demo and we'll help you get started!