Receiving schedule updates and notifications has never been easier through our integrations with Google Calendar and Slack or through our Assembled App for Zendesk.
Setting up Google Calendar & Slack for schedule updates
To start, make sure that Assembled is synced to your Google Calendar. Note that you'll need Assembled to be synced to your primary calendar, not a secondary calendar.
Next, enable Slack to notify you when a calendar event is coming up:
Add Google Calendar to your Slack account by following the instructions here.

You will be prompted to login to your Google Calendar and select your sharing options.

Once Slack has access to your Google calendar. Go into Slack and click on "Google Calendar" under the "Apps" section.

This is where you can "Turn On" notifications!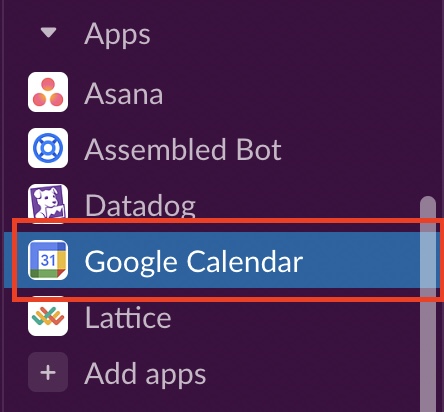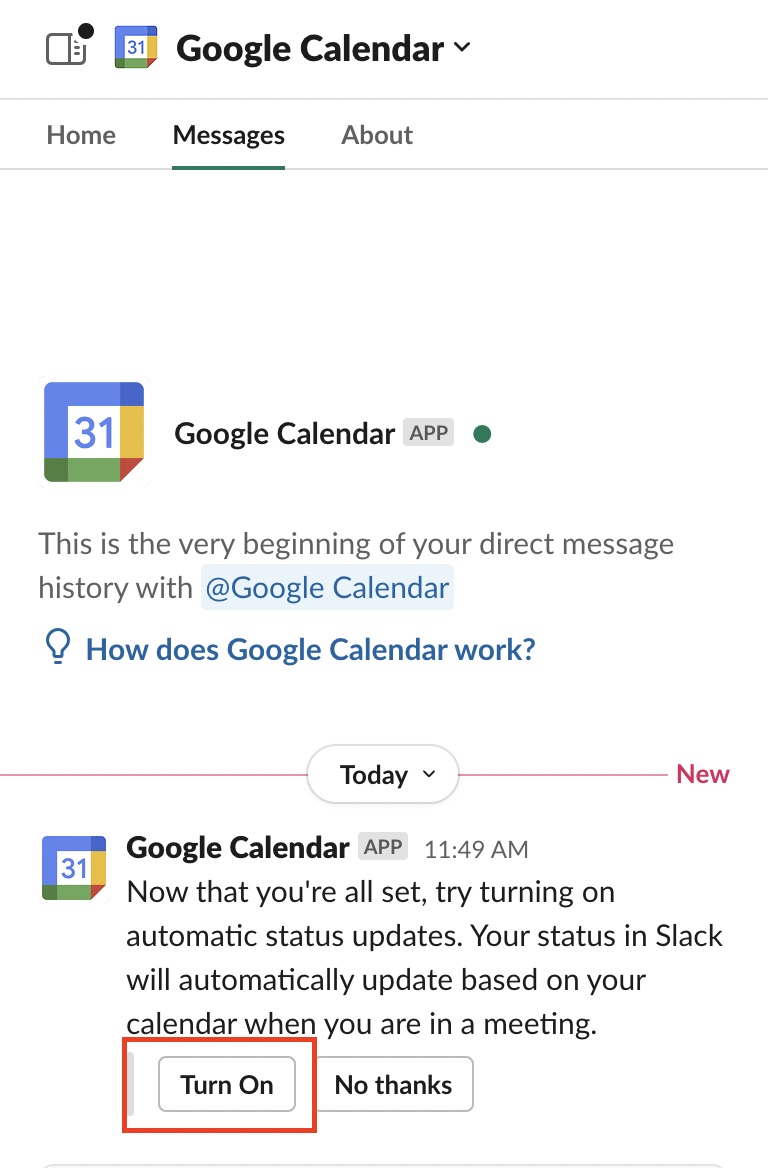 The above set up with Google Calendar and Slack will enable notifications (like the one below):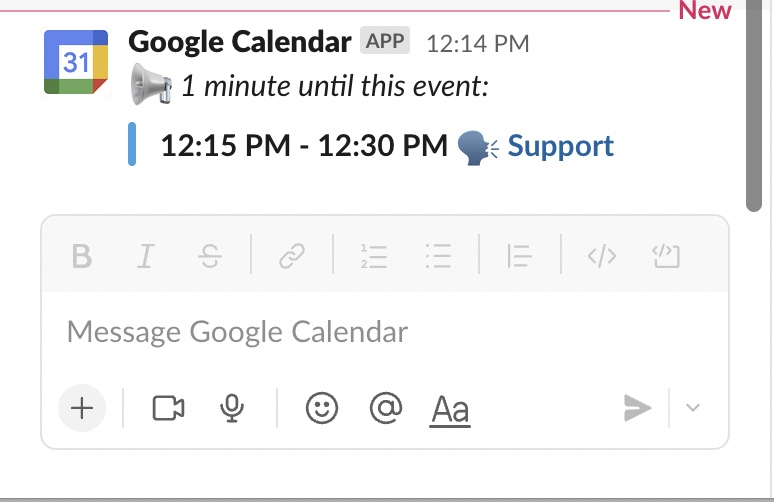 See what you have scheduled today or tomorrow
Once you've completed the above setup you'll also have the ability to see what's on the schedule for today and tomorrow.
Type "/gcal today" and "/gcal tomorrow" into any open conversation in slack to see your schedule on the selected day.
Notifications with the Assembled App for Zendesk
If your team has installed the Assembled App for Zendesk you'll receive notifications within the Zendesk platform. The notifications sent will be for:
Upcoming Event changes

Changes made to your schedule